Our events
Comedy night and Karaoké
on Wednesday (starting at 20:30)
Ladies' Night
on Thursdays with
DJ Daniel Jean !
Mens' Night
every Friday
Shows and events :
16 septembre 2017
Ray Marcianno
23 Septembre 2017
Juke Join Rockers
21 Octobre 2017
Louis Janelle
28 Octobre 2017
Matt Rock
4 Novembre 2017
UFC 217 - Michael Bisping vs Georges St-Pierre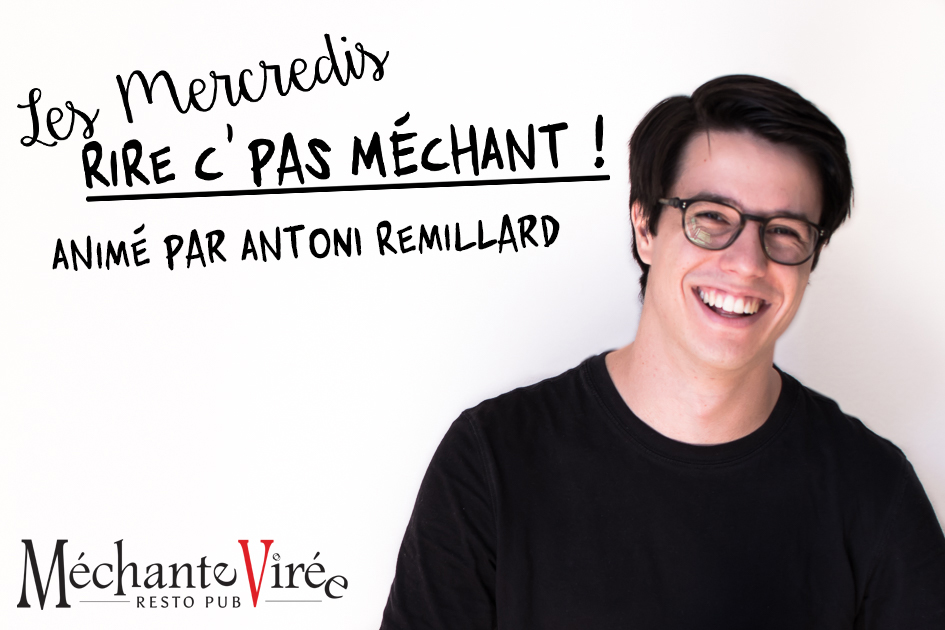 THE PUB
To celebrate with friends, watch a sports game in good company or enjoy happy hour in style, La Méchante Virée is the place to be!
Treat yourself to some of our tasty, no-fuss cooking. Drop by the trendiest pub in Varennes! We'll be waiting for you!
Our services
AN EASY AND FUN PLACE TO BE, WHERE YOU COME TO MEET FRIENDS AND MAKE NEW ONES IN A CASUAL AND COZY SETTING!

In French, a "virée" is slang for a festive outing, and to go on a "virée" basically means to have a great night out. When you add the word "méchante" (which could translate to wicked), the expression takes on a much more intense meaning. In other words, to go on a "méchante virée" means going out for an unforgettable evening filled with fun and entertainment.

We didn't just happen upon the name "La Méchante Virée" for our resto-pub. As soon as you set foot in the place, you'll understand why we chose those words to describe its unique atmosphere.
Tripadvisor.ca
Je dois aussi souligner le service chaleureux et exceptionnel du staff ... Benoit, Catherine, Charlot, Eve et j'en oublie plusieurs. Sincèrement un nouvel incontournable à Varennes...
- Christian L.
Read More
Contact us
1463, Boulevard Lionel-Boulet, Suite 103
Varennes (Quebec)
Canada, J3X 1P7
T.
450.985.1421

View the menu
© Copyright 2017 Méchante Virée - All Rights Reserved | Web Design by
Akro.